Membership News:
To make things easier to remember, and effective beginning in 2020, the GJGLA Board has decided to move to an April 30th dues expiration date. What that means is this: all dues will be good for one year (April 30-April 30, unless you're a Lifetime Member). If you've typically been renewing around the time of the spring meeting, now we'll ask you for your dues a month earlier. Conversely, if you're someone who's been paying your dues other times in the year, your new due date will be different (and consistent from year to year). If you're not due now but send your annual renewal anyway (see rate options below), it's good until *April 30, 2021*!
Also new this year: you now have the option to buy a Lifetime Membership at a one-time cost of $500! Lifetime dues never expire. The other resident member options are also still on offer, renewed annually, and include $25 (Regular), $50 (Guarantor), or $100 (Benefactor).
Your membership buys continued efforts and stewardship on behalf of the Jefferson-German chain of lakes and its watershed, improving lakes water quality, education, collaborative efforts with area agencies, and ongoing communication and information-sharing.
As always, dues payments can be made via credit card here on the website (use the membership application tab), or by sending your check to P.O. Box 286, Cleveland MN 56017.
Silent Auction THANKS!
The GJGLA sends our sincere THANK YOUs to donators, bidders, volunteers, members, cash contributors, and everyone who helped to raise additional funds for the GJGLA and our efforts toward the Phosphorous Reduction Projects around our chain of lakes! Please see more specifically who to thank (or which businesses to consider patronizing) here.
News & Save the Dates:
1. GJGLA Fall Educational Meeting: Saturday, Sept. 14, 2019, 10:00-Noon at the German Lake Lutheran Church. See agenda/topics here.
2. Minutes from the Annual Meeting: Available now, see link in right side bar -->
3. Silent Auction fundraiser! To complete our promise of $12,000.00 for the county phosphorus reduction project, we're having a silent auction! Check out the flyer below, and auction item details here!
Off-shore AIS treatments news:
Off-shore treatments for curly-leaf pondweed have been completed on portions of West, Middle, and East Jefferson. If you pledged to contribute to these treatments and have not yet sent your check to Lee, please do so at your earliest convenience. Make checks payable to the GJGLA and send to: Lee Plonske, 26400 Sioux Trail, Madison Lake, MN 56063. If you have any questions, email Lee: gjglaspraying@gmail.com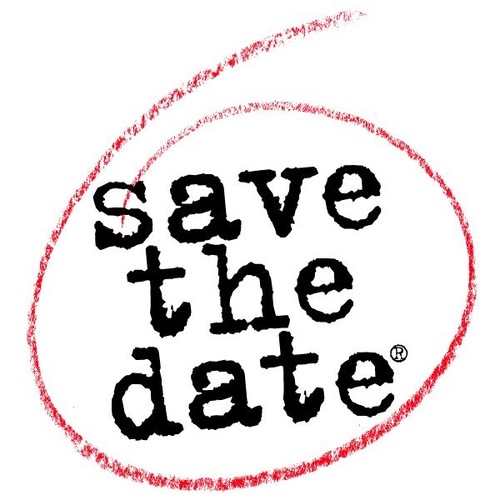 2019 GJGLA Annual Member Meeting
Where: Marysburg Church Hall
When: Saturday, May 25, 2019
Time: 10:00 a.m. - Noon
Added attendance incentive this year: Door Prizes! Watch this site for updates on agenda items and mark your calendars, we'll plan to see you there!
2019 Weed Spraying Updates!
(As of April 3, 2019)
The GJGLA spraying program for 2019 on your lakes is starting now!
There are two spraying options: Shoreline treatment and Offshore treatment. The Shoreline treatment concentrates around the dock area, and the Offshore treatment creates a path starting 100 feet offshore and that spans a width of 50 feet. For more details and explanation, see the Shoreline vs Offshore Treatment document here.
If you are interested in supporting offshore spraying on your lake, a commitment to participate is all that is required today. To participate, send an email to gjglaspraying@gmail.com. We will then contact you with the specifics.
German Lake property owners: Our goal is to add your lake for offshore spraying this year. If you have an interest, please email the above address. We are looking for a volunteer to assist Lee with the German Lake spraying oversight, if you can help, please let Lee know by contacting him at the above email address. Swedes Bay Lake property owners: only two people indicated interest in offshore spraying on Swedes Bay this year, but you can still consider personal (shoreline) options, see next paragraph.
If you are a new shoreline treatment customer, and want to buy individual lake treatments for near your shore or dock areas for the first time in 2019, please use this form here. If you are a returning shoreline (dock) treatments customer, and have had this service provided in the past, please use this form here.
2019 Shoreland Restoration Cost-Share Opportunity:
2019 Lake Spraying
A new year, a new season of Aquatic Invasive Species (AIS) lake treatments! Your support last season is a testament to the importance of weed control in your areas. We look forward to working with you again this year, and invite you to encourage your neighbors to participate, as well.
To accommodate you, we are starting now to ensure we have everyone who has an interest in controlling curly leaf pondweed and Eurasian milfoil signed up. To do so, or for any questions, contact Lee Plonske: gjglaspraying@gmail.com or 507.995.5281.
Thank you!
'Tis a season of giving thanks, and we at the GJGLA have *you* to be grateful for! We also thank all our wonderful sponsors for Summer Splash '18, which raised so much of the money we gave toward the county's Phosphorous Reduction Project! Hope to see you again for Summer Splash '19!
We enjoyed a terrific
Fall Educational Meeting
thanks to all of you!
As promised, here are the slides or images we have from the day's meeting:
Master slides (courtesy of Same Gore; these are great for contact information on all our presenters)
Phosphorous Reduction Project (courtesy of Mike Schultz)
Fish in this chain of lakes (courtesy of Sky Wigen)
For slides from Paul & Katie Kaari (who spoke about the various lake weeds and ways to respond to them), please visit their website.
The 2018 GJGLA Fall Educational Meeting is TOMORROW! We welcome you to this annual event, bring a neighbor, too! Details include:
When: Saturday, Nov. 17, 10 a.m. - Noon

Where: St. Paul's Lutheran Church on German Lake (22693 German Lake Rd, Le Center, MN 56057)
Speakers and Topics:

Le Sueur County Commissioner Steve Rohlfing - bridge repairs

Representative from DNR Fisheries - survey of fish in this chain of lakes
Representative from Le Sueur Sheriff's Dept. - water patrol information
Soil and Water Director Mike Schultz - phosphorus reduction project

DNR Representative Allison Gamble - invasive species/weed control

And many more! We look forward to seeing you there!

Le Sueur County and High Speed Internet:
There's a broadband initiative under way, and Le Sueur County is collecting resident input! Please let them know what you think by answering their survey here!
UPDATED: Docks-in date for area lakes: beginning October 15, 2018 (So if you use the docks when pulling your boats, do that *this weekend*)
Updated dates confirmed via a call on 10/11/18 from Pat Hoffman, another Parks & Trails person who wants to get the word out about the change! Docks all expected to be in the week of Oct. 15-19. Call Pat with any questions: 507-267-4772.
Save the Date!
What: GJGLA Fall Educational Meeting
When: 10:00 a.m., Saturday, November 17, 2018
Where: St. Paul's Lutheran Church, German Lake (22693 German Lake Rd, Le Center, MN 56057)
Come back soon for details, a list of confirmed presenters, and more!
SUMMER SPLASH

The Greater Jefferson-German Lakes Association has committed $12,000 of the $100,000 match required of stakeholders for the projects. The German-Jefferson Sportsmen Club has recently contributed $1,000 towards our goal as a concerted effort by both organizations to improve the water quality within the Jefferson-German chain of Lakes. We want to thank them for their support. The remaining match dollars will come from the landowners, developers and other involved parties.
LeSueur County Soil and Water District has received a $400,000 grant from the State of Minnesota for Phosphorous Reduction projects around the Jefferson German Lakes chain. These projects will have measurable improvements in water quality.
To see the details of the project, go to the following link - http://jgla.camp7.org/resources/Presenntations/November_2017_JGLA_Fall_Mtg.pptx

The Greater Jefferson-German Lakes Association has committed $12,000 of the $100,000 match required of stakeholders for the projects. The remaining match dollars will come from the landowners, developers and other involved parties.

The Greater Jefferson-German Lakes Association is hosting a fundraiser called "Summer Splash" on June 9, at Beaver Dam Resort. The proceeds from the events that day will go towards the Association's $12,000 commitment to the match.

Your help in this effort, through the purchase of a ticket for the band/dinner, raffle tickets or participation in any of our events will help us all reach this goal, and the bigger goal of projects that will clean our lakes.
GJGLA MISSION Statement

The mission and purpose of the Association is to improve and preserve water quality of the Jefferson-German Chain of Lakes, and advocate clean water for current and future generations.
Our strategies for 2019-2020:
Ongoing Aquative Invasive Species (AIS) controls and protection
Reduce nutrient run-off from all sources
Collaborate with agencies, organizations, programs, and local/state policy makers towards lakes preservation and clean water advocacy
Share information and regular communication with members
Members, Login to see these items:
A private membership directory

A form to update your information

Flyover information

Lake report
Newsletters
Water Patrol
Problem on the lake? Contact:
AJ Sowieja, Deputy and Water Patrol

Le Sueur County Sheriff's Office

88 South Park Avenue

Le Center MN 56057

Land Line 507-357-4440

FAX 507-357-4627
asowieja@co.le-sueur.mn.us
Newsletters
If you would like to receive our newsletter, however are not member yet, please send us an email at info@jgla.org and we will put you on our mailing list. We send out newsletters, 2-3 times a year. Newletters cna also be downloaded from our Newsletter page here: http://jgla.camp7.org/membership
News and Articles
"Perfect" lawns are not perfect for your lake - try natural landscaping.
"Perfect" smooth green lawns require frequent mowing, watering, fertilizers and pesticides. When it rains, fertilizers and pesticides can run off into your lake and harm its quality. Consider decreasing the size of your lakeside lawn by planting native grasses, wildflowers, trees, and shrubs to provide lakeshore wildlife habitat, stabilize shorelines, and reduce the need for irrigation, pesticides and fertilizers. Learn more about natural landscaping at the Homeowners - GreenScaping: The Easy Way to a Greener, Healthier Yard web site
Lighten up on lawn chemicals, for your lake's sake.
Fertilizers, pesticides and weed killers we apply on our lawns can wash into our lakes when it rains. Nutrients in fertilizers can lead to algae blooms and lower oxygen levels for fish and other aquatic animals; pesticides and weed killers can be toxic to people, pets, beneficial insects, fish and wildlife. Protect your lake by minimizing or eliminating use of fertilizers and other yard chemicals. Learn more about environmentally beneficial landscaping at GreenScapes: Environmentally Beneficial Landscaping - Save Time and Money and Have a Greener, Healthier Yard! (PDF) (29 pp, 1.6MB) and Six Easy Steps to a Safe and Healty Lawn for Kids and Pets Web site
Natural lakeshores are picture perfect.
Studies show that most of us come to lakes simply to enjoy their natural beauty. Natural lakeshores are beautiful; they also contribute to improved water quality, which can help increase the value of lakefront property. Keep your lake "picture perfect" by protecting its natural shoreline. Learn more about the economic value of high quality lakes at the Bureau of Land & Water Quality Web site
Get involved! Protect your lake's natural shoreline.
Begin by being an example to others and ensure that your lakeshore property is as lake friendly as it can be. Educate your neighbors and friends about natural landscaping, native plants, living shorelines, and the importance of lakeshore buffers in protecting the quality of your lake. Get involved with your local lake association or visit the EPA's Adopt Your Watershed Web site to find a volunteer group near you that is involved in protecting lakes and their watersheds.
Doing some work near your shoreline:
Since 1989 the lake level has varied by over 6 vertical feet!
West Jefferson has been 4 feet lower and almost 3 feet higher!!
Highest recorded: 1019.86 ft (06/25/1993)
Lowest recorded: 1013.66 ft (11/16/1989)
Recorded range: 6.2 ft
Runout elevation: 1017.20
West Jefferson
Highest recorded: 1019.82 ft (06/24/1993)
Lowest recorded: 1012.9 ft (06/10/1990)
Recorded range: 6.92 ft
Last reading: 1017.1 ft (11/27/2011
Lake water level report.docx